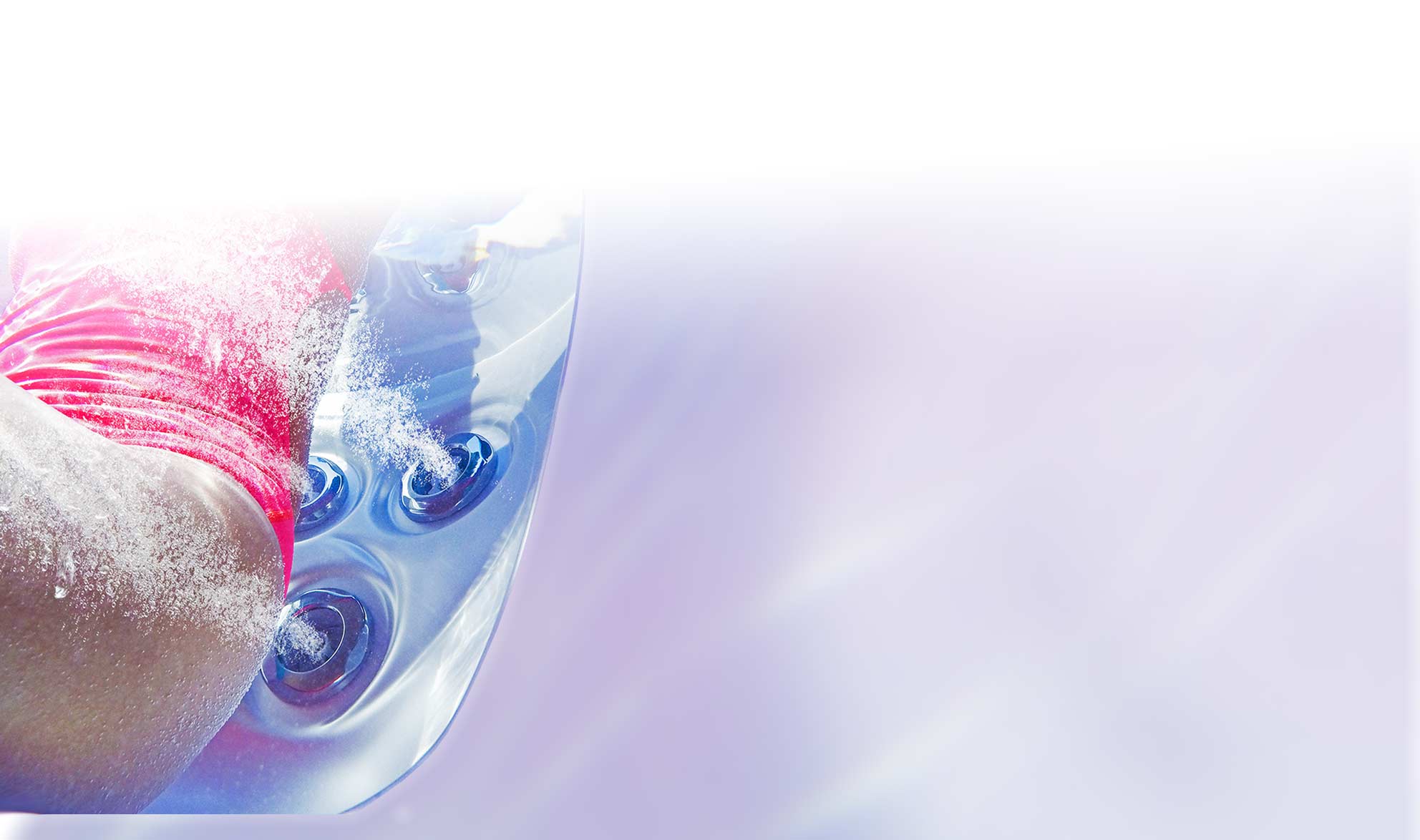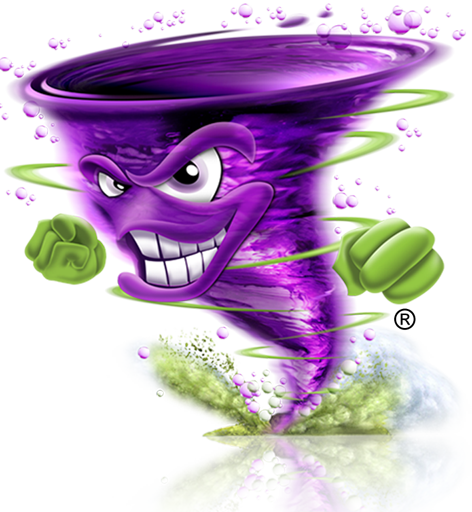 Get It Clean
Keep It Clean
Your Total Watercare Solution
The Most Effective Spa Management System Available
Our easy and complete cleaning kit restores your spas plumbing & jets to their original, pristine, condition. This all in one kit features a 2 ounce jar of our Total Cleanse, a 16 Ounce bottle of our Hot Tub Serum Total Maintenance and a handy spa cleaning mitt for wiping down your spa shell and cover. This DIY kit allows you to completely clean your spa in one afternoon.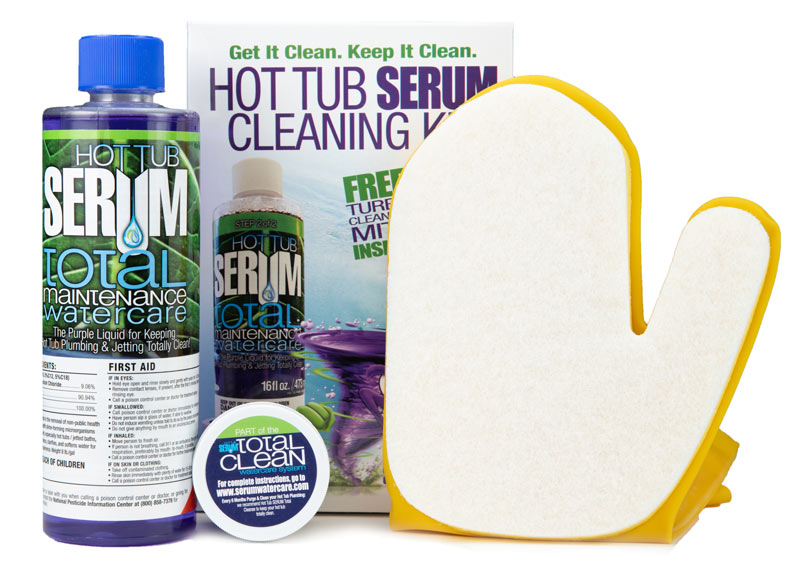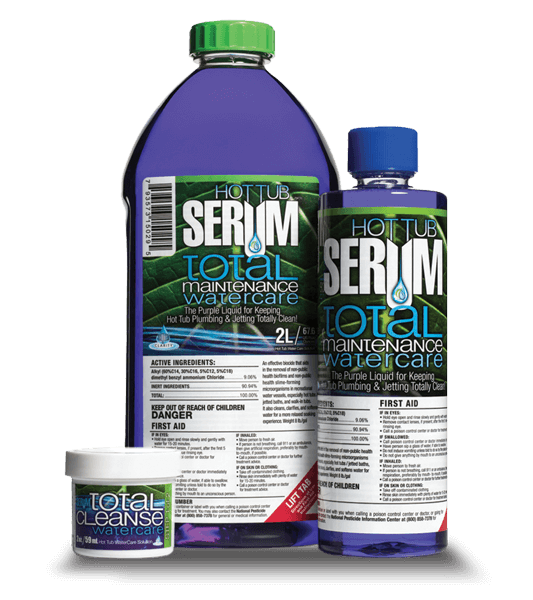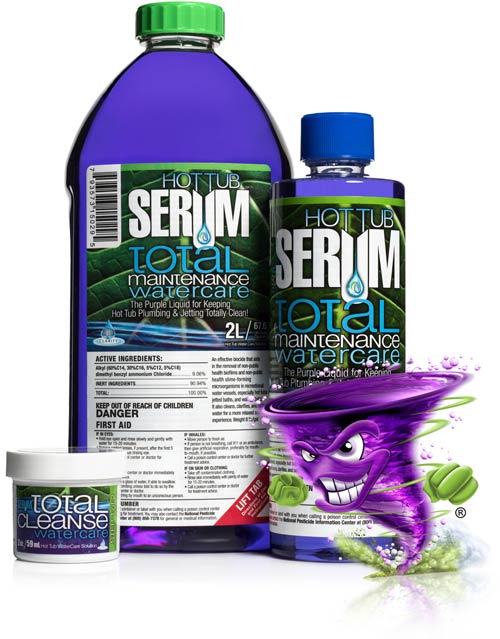 The most effective spa management system available. Our revolutionary two-step process ensures your spa is truly clean, and your spa water is crystal-clear & safe to use. Using our Spa cleaning and maintenance products provide you with the peace of mind that you are bathing in the clearest and cleanest water possible, with a simple and easy weekly regimen.
Added once per month, Pool Serum keeps your pool filter and  pool water clean and free of algae & other unwanted pathogens. Pool Serum eliminates the constant hassle of dealing with pool algaecides and clarifiers. Use Pool Serum to keep your water sparkling through the whole swimming season, and then adding it at your closing will also give you much cleaner water when open your pool in the spring.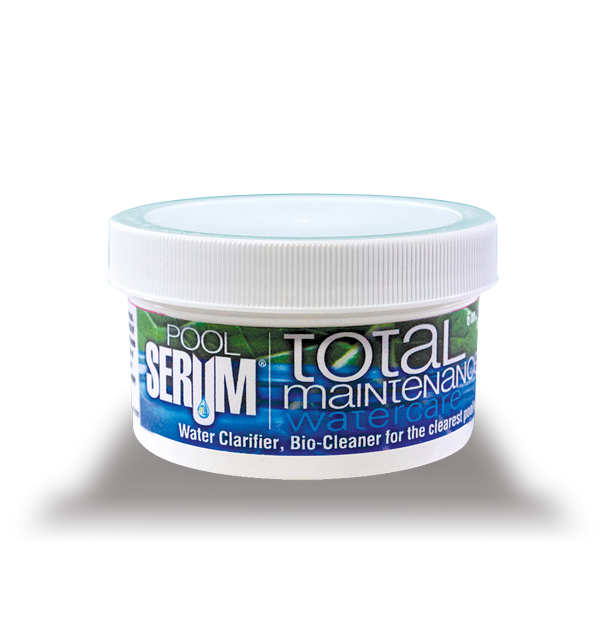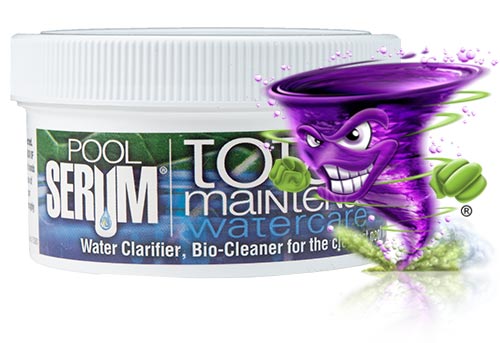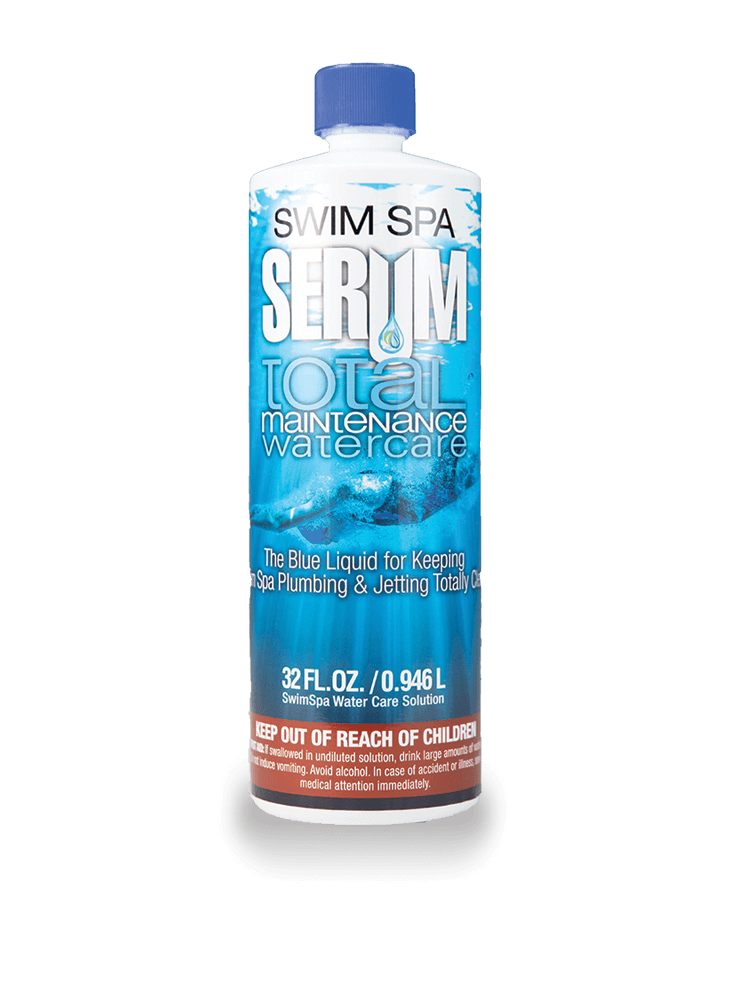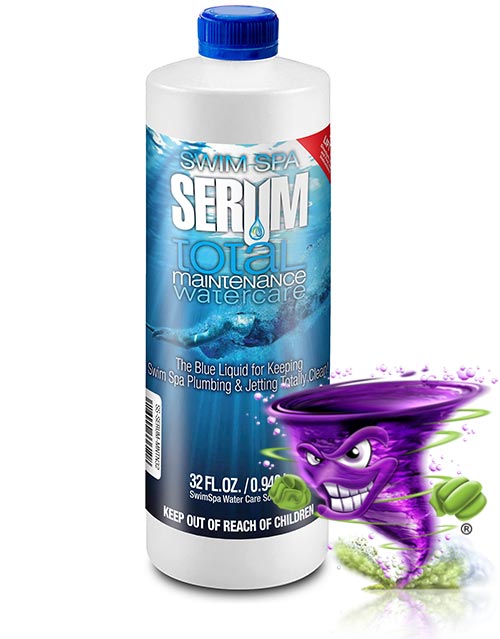 The newest member of the Serum family. Swim Spa Serum added to your weekly spa maintenance regimen  keeps your swim spa water clean, clear and refreshing. Swim Spa Serum is the only weekly additive available that will keep your swimming experience safe and trouble free all through the year. Used once per week along with your sanitizer Swim Spa Serum will help protect your swim spa from unwanted pathogens and viruses.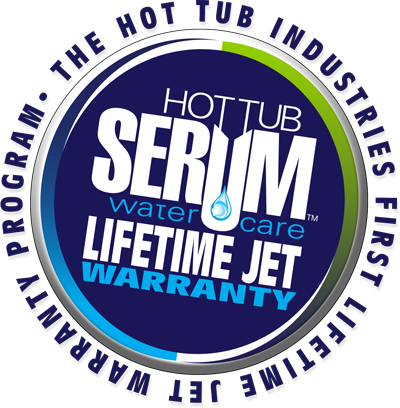 Introducting… The industry's first

Lifetime Jet Warranty
Why Not Enjoy the Peace of Mind of a Lifetime Hot Tub Jet Warranty?
From the company that brought you Hot Tub SERUM, we now bring you the only lifetime hot tub jet warranty in the hot tub industry. The basic manufacturer's warranty for jets last only one to two years, and all basic jet warranties do not cover failure from water chemistry issues. SERUM Watercare can provide a lifetime extended warranty on all the Jet inserts in your spa, from the first day that you own your spa and covers you in the event of a jet failure.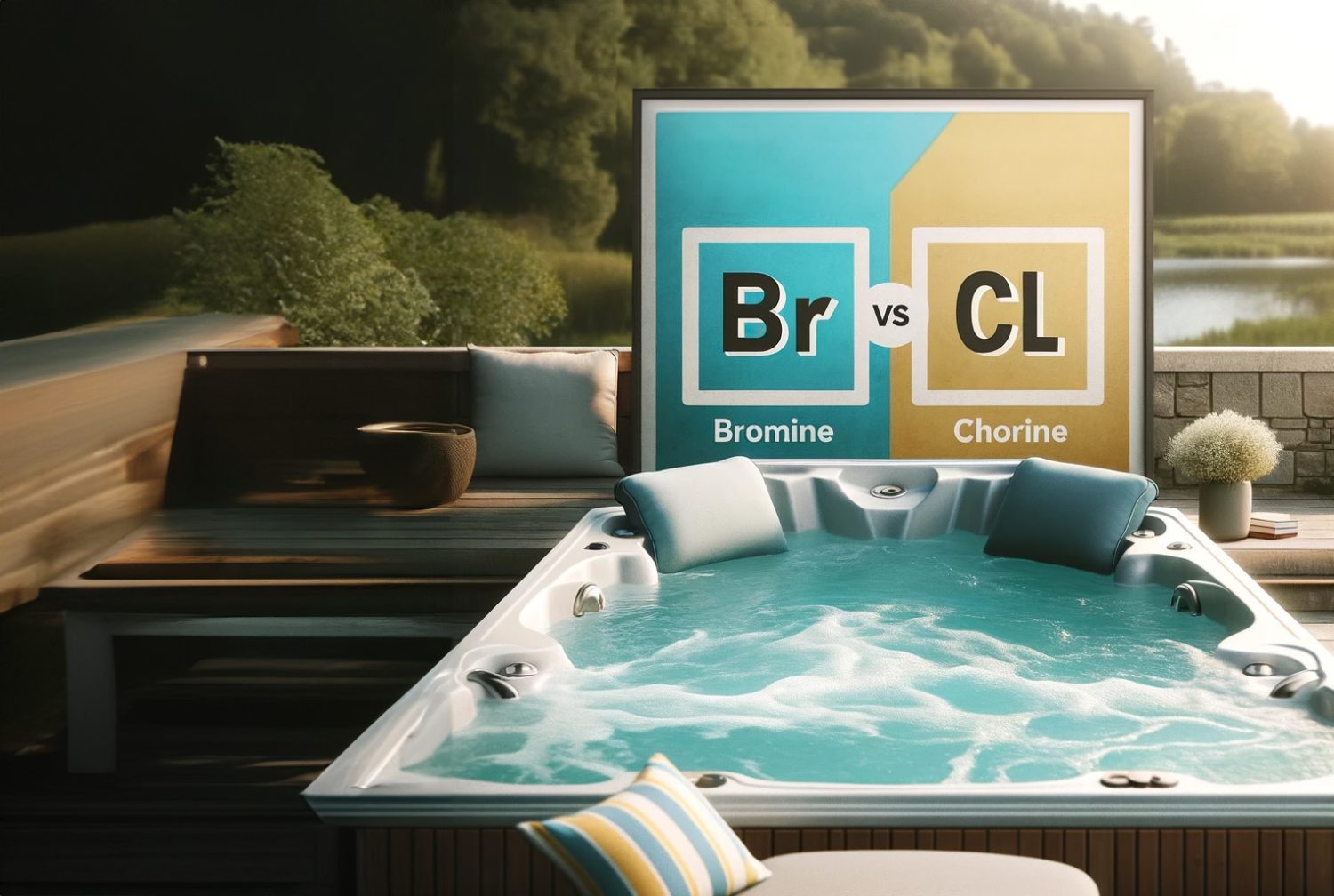 A common debate among hot tub owners and dealers is Bromine vs. Chlorine – which is best as a sanitizer…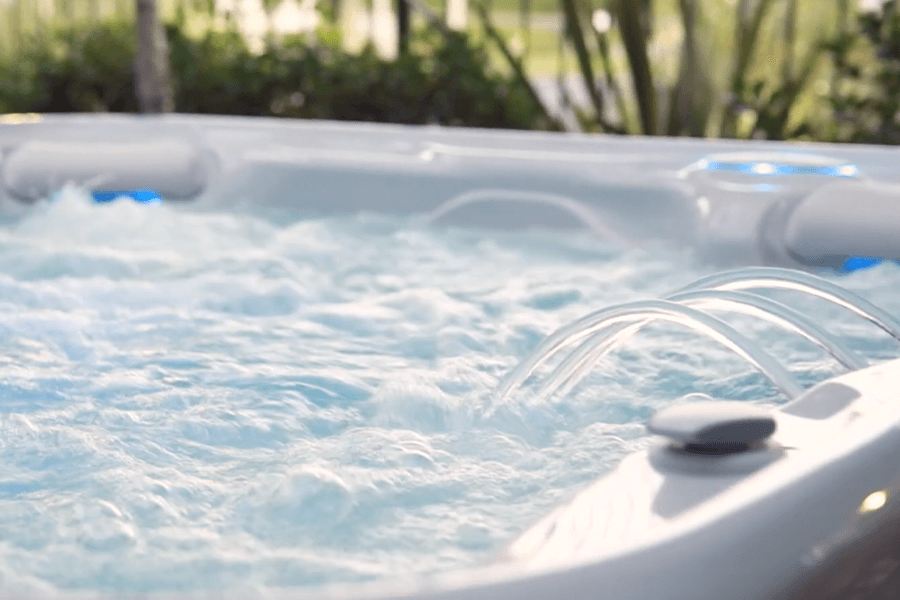 Salt System Sanitation has been popular in pools for the past 2 – 3 decades. In recent years it has…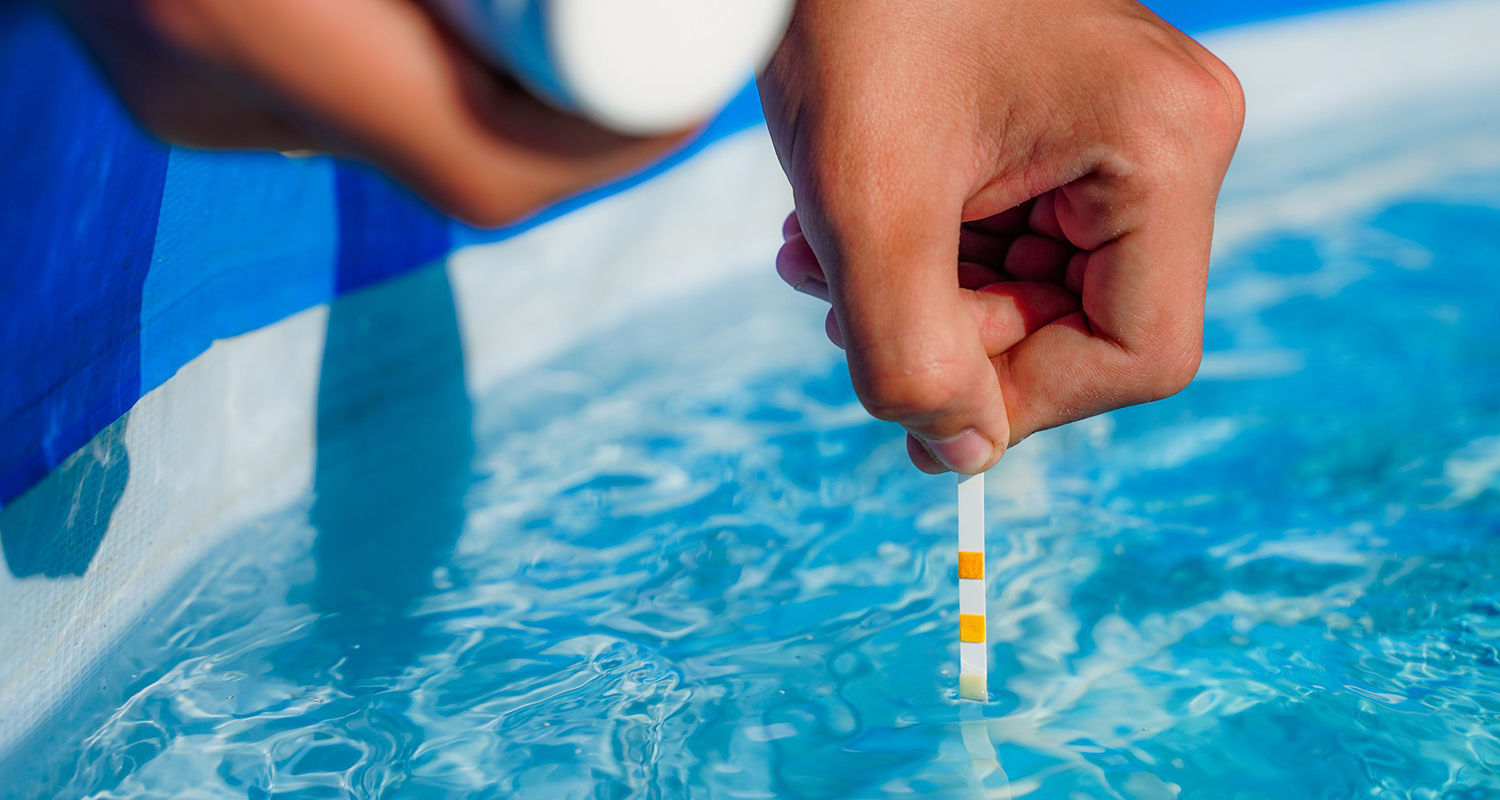 Though swim spas have been around for a bit over a decade, they remain a bit outside the norm when…