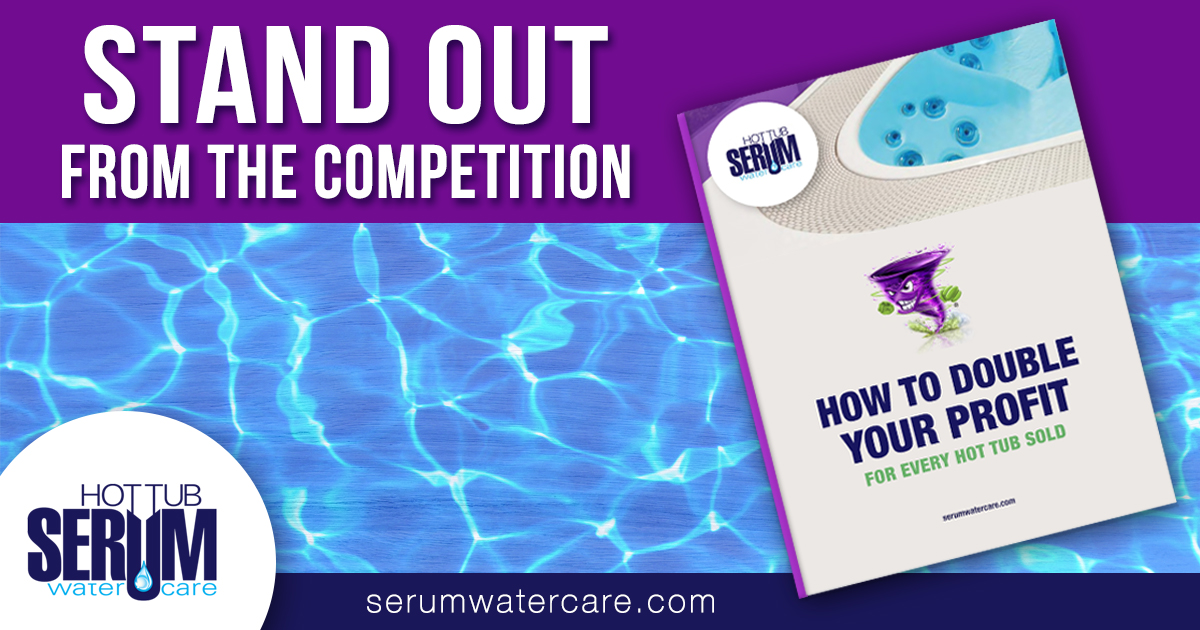 As Serum Dealer Stan Goodreau, President of Colorado Custom Spas, in Denver, CO, explains about the cycle that many spa dealers are stuck in, "They sell the hot tub. The customer loves them. And then they never hear from the customer again."
Sound familiar? If every one of your customers isn't returning to you multiple times each year to buy chemicals, you're missing out on a lot of profits you should be seeing as their local spa dealer. But it doesn't have to be that way.
We've put together 5 simple things you can do to see greater profit – even double – on every spa you sell. Download our free case and learn how you can enjoy greater chemical profits than ever before.
Stan Goodreau explains that the Serum Auto-Ship Program is the
"Holy Grail" of the Hot Tub Industry.